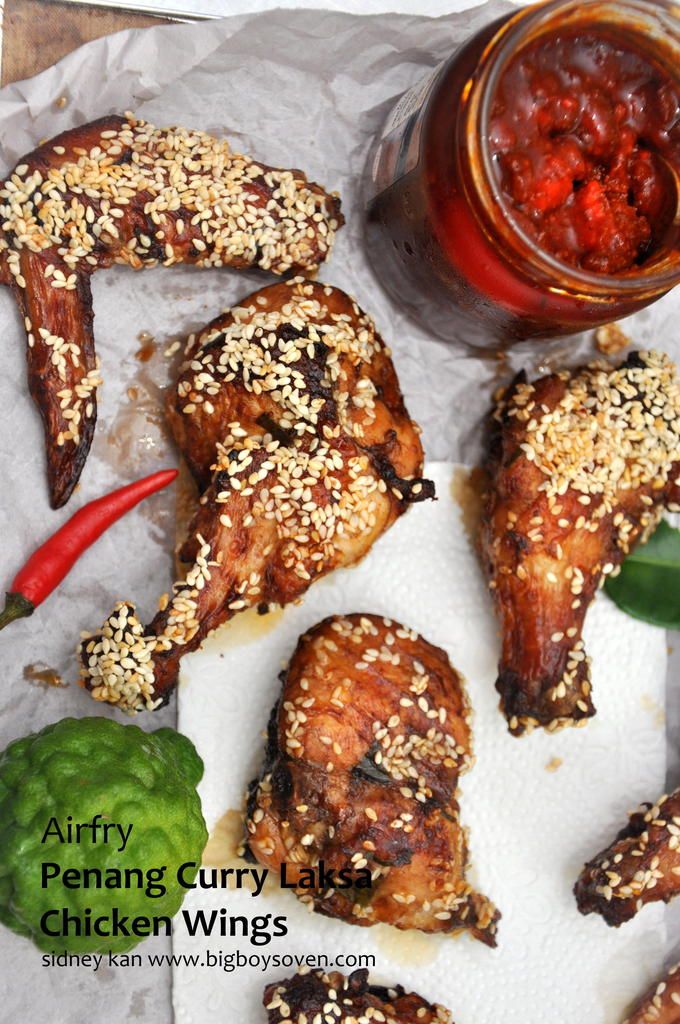 Airfried Penang Curry Laksa Chicken
I love having something simple, easy to make, fast and delicious. Now I got to say I got hooked with such principle especially during weekdays especially having long day at work while a good eating out can be expensive this days with the increase price in food plus the implementation of the GST. So cooking often at home can be a blessing too. This round I tried out a simple easy to make chicken recipe on the Philips airfryer.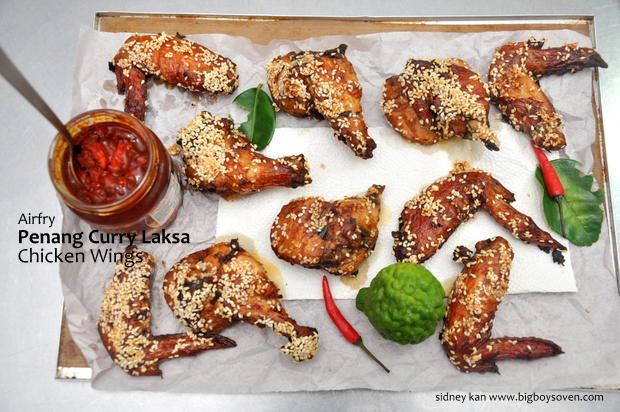 All I need is to season the chicken wings with salt, pepper and a dash of oyster sauce and set it aside in the fridge for 1-2 hours. Then I add on my miracle paste, this time I use Penang curry laksa paste. I got my paste when I had a few packets of Penang curry laksa noodle that I bought at the coffeeshop located at SS2 Chow Yan. I had the paste separately packed so that I can use the access for the chicken marination. You can also use Mykuali Penang curry laksa paste that can be found inside their packet instant noodle. I also found bottled Penang curry laksa paste available in sundry shop.
Ingredients
6 pcs Chicken Wings
1 teaspoon Oyster Sauce
1 pinch Salt and White Pepper
1 tablespoon Penang Curry Laksa Paste
Sesame Seeds (Optional)
Method
Season the chicken wings with oyster sauce, salt and white pepper. Set aside in the fridge for one or two hours
Marinate the chicken wings with the Penang curry laksa paste and set aside in fridge overnight.
Assemble the chicken wing on the airfrying tray, airfry for 12mins 190C.
(3mins before complete airfrying, roll the chicken wings over with sesame seeds then continue arifrying)
I love this airfried Penang curry laksa chicken wings. Every bites tasted succulently filled with hinted aroma. Definitely a must try recipe on the airfryer. My chicken wings gone within seconds. It was good and simple to make.